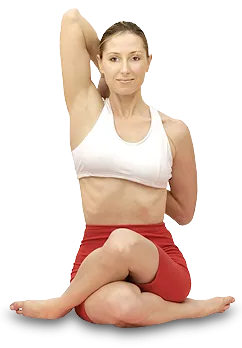 At Kennesaw Mountain Chiropractic, we are dedicated to helping you feel the best you can. I, Dr. Jeffrey Comanor have had over 30 years of experience working in the Chiropractic, Naturopathy, Acupuncture, Clinical Kinesiology fields. I help clients recover from a wide range of conditions by using a variety or treatment methods, selecting those that best meet an individuals needs.

PAIN
Pain is a result of the activation of nerves. Our bodies were designed to work in a certain way. When work habits, old injuries, poor diet, stress or other negative influences disrupt our normal body function, pain results.
STRESS
Does day to day stress really hurt you? The answer is a giant YES! Constant stress causes actual physical changes in body chemistry which can cause real damage to your tissues, resulting in debilitating pain, weight gain and fatigue. Even good stress (a promotion, a move to a nicer home, a raise) can have a negative effect on your health. Your nervous system doesn't always know the difference.
ALLERGIES
Allergies can cause pain and fatigue. Any time the body responds to an allergen, the immune system uses a lot of energy. Allergies can be like a battle of two fronts - exhausting. Whether you are having hives, sneezing, "spaceyness" or stomach problems, your body is using your available energy to cope. Even if you have no obvious symptoms, the fatigue you are feeling may be your immune system reacting to an allergen.
Our Process
Evaluate Your Medical History
Non-Invasive, Multi-Layered Exam
Check for Allergies
Comprehensive Plan Of Action
Monitor Results
Our Motto
At Kennesaw Mountain Clinic's Georgia Natural Pain Care and Wellness Center, we get amazing results every day! Come in and change your life. You will get boutique-type, personalized care without the boutique price.
Our Location
Kennesaw Mountain Chiropractic
850 Kennesaw Ave NW STE C9
Marietta, GA 30060 1095, US

(770) 427-0119